Dongguan Qunan Plastic Industrail Co.,Ltd will attend the 30th China Glass Expo In Beijing
Edit: Judy Rao Date: 2019-05-17
As a grand event of theglobal glass industry, China Glass has been held since 1986, presenting theprogress and achievements of the glass industry with an extremely large scale, international perspective and professional services. China Glass is one of the largest industry events, gathering more than 1000 domestic and foreign exhibitors, covering flat glass manufacturing, glass products application, technical glass, glass processing equipment, raw materials, fire-resisting material and other categories and services suppliers, to show the innovative development of the industry.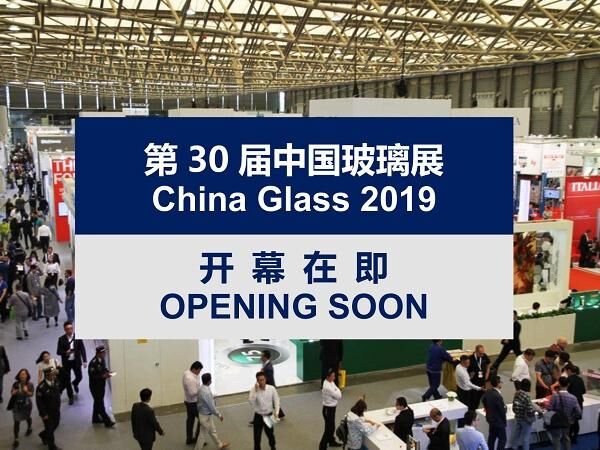 Dongguan Qun'an Plastic Industrial Co. Ltd is a novel equipment for polymer processing South China University of Technology National
Engineering Research Center of research base, is a collection research and development, production and processing, ion type import and
export trade in one of the Glass ionic interlayer manufacturing enterprises.
Our company is the quality first, the integrity is the aim; In line with the principle of equality and mutual benefit, and create a win-win situation,
we are always pursuing and striving. We are willing to establish a long-term development relationship with our new and old customers, so as to
unite and prosper together.
Our enthusiastic hope: you and I join hands in creating a better future together!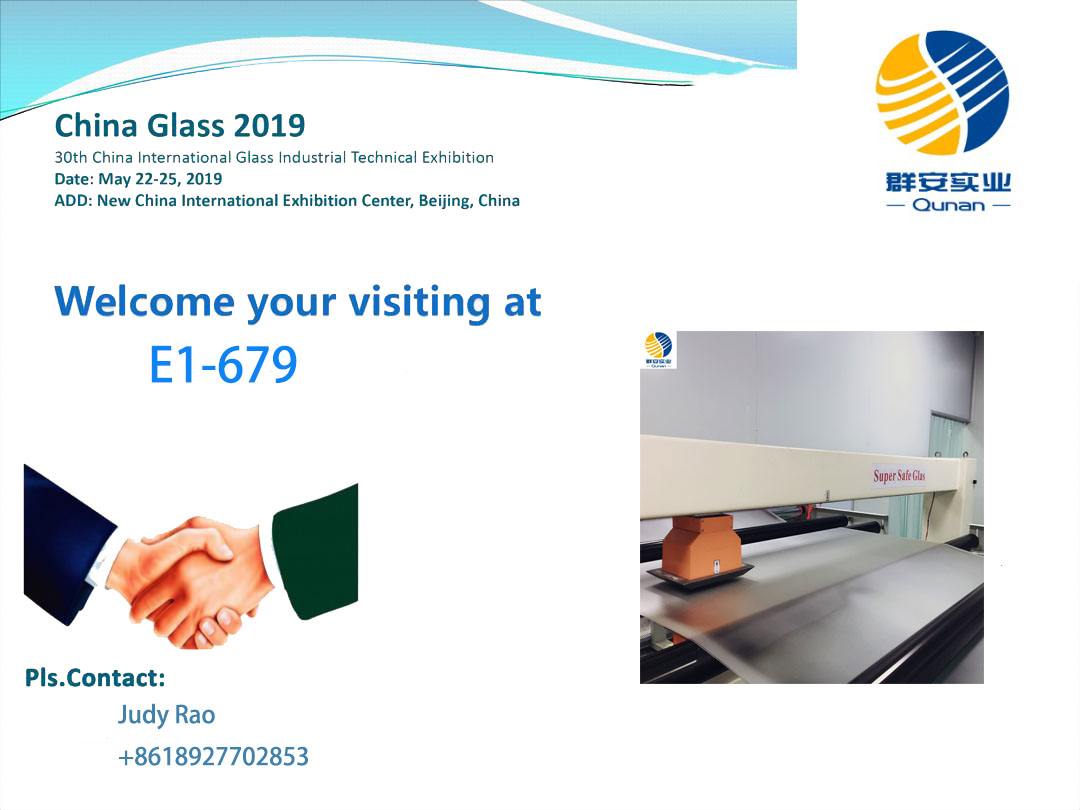 We sincerely invite you to visit the Qunan exhibition area of China Glass 2019. Together with 40,000 professional visitors, you will feel our brand charm of the excellent and progressive and we can explore the ways to develop the industry.
China Glass 2019 Qunan is waiting for you!
Time: May 22-25, 2019
Venue: China International Exhibition Center (new hall), Beijing
Booth Number: E1-679