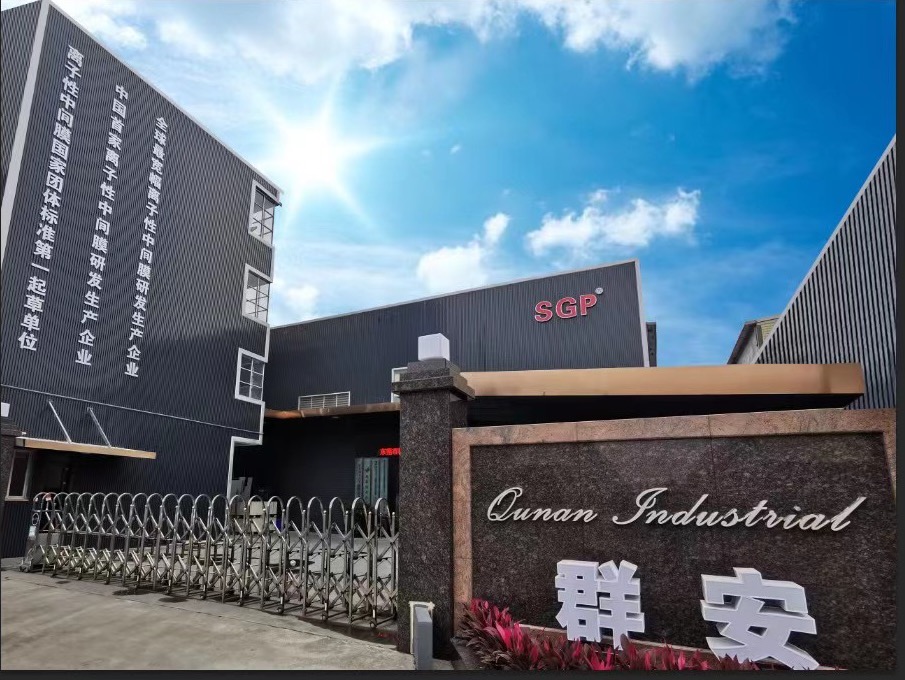 Since its establishment, Dongguan Qunan Plastic Industrial Co., Ltd. has always been adhering to the enterprise spirit of taking science and technology as the guide, innovation for development, quality for survival, and honesty for customers; implementing the business philosophy of talent-oriented, technology-leading, and customer-oriented; Implement the country's current policy of vigorously supporting the construction of high-tech enterprises and focusing on the development of new fields, new materials, and new products. It is our responsibility to break the foreign monopoly of the SGP interlayer industry chain; to achieve the dual improvement of economic and social benefits, all employees are diligent, dedicated, hardworking and enterprising to promote the healthy development of the SGP interlayer industry, and have made outstanding achievements in promoting the technological upgrading of the SGP interlayer industry.
At the beginning of its establishment, the company strategically cooperated with South China University of Technology to jointly build a research and development center to form a development model integrating production, education and research. We are down-to-earth, mind the world, ambitious, based in Guangdong, radiating the country, and looking at the world. Facing the future, we have only one goal. Through our own strength and contribution to the society, we will use integrity and quality to shape the outstanding brand of China's SGP interlayer, so that Qunan SGP interlayer will enjoy an international reputation! We are convinced that: the increasingly mature [Qunan Industry] will lead the SGP interlayer industry with a more steady pace, a sense of urgency and a sense of mission that don't wait for me.
We are willing to work together with you to create a more brilliant tomorrow.